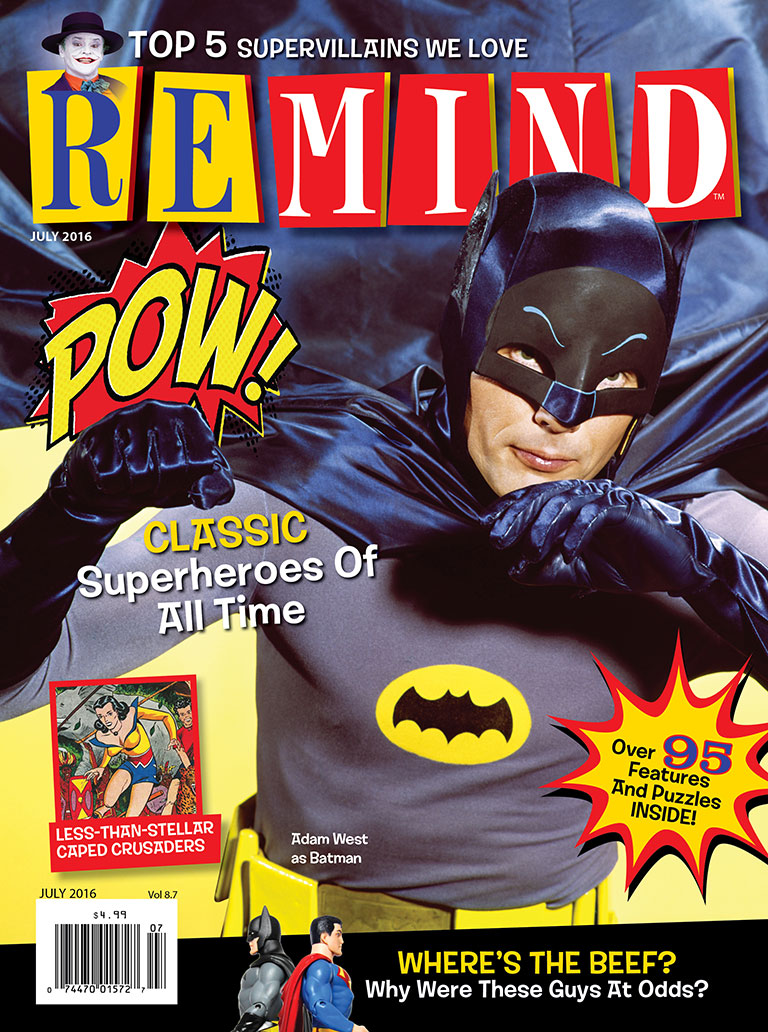 $5.99
Oh no! This item is currently out of stock.
Categories: Sci Fi & Fantasy
ReMIND Magazine -- Superheroes
July 2016, Issue 8.7


Take flight with classic supervillains, superchicks and superheroes including Superman, Batman, Batgirl and the Incredible Hulk. These pages are also packed with classic kooky comics and puzzles galore.
Time Capsule:
1967