Spooktacular - October 2014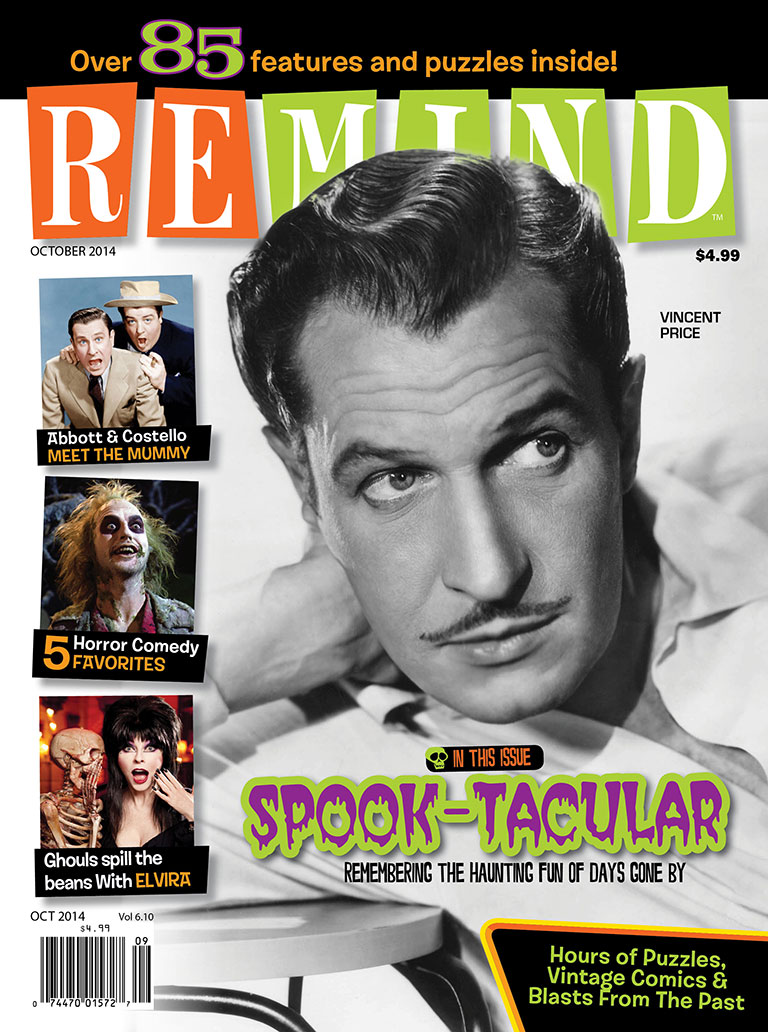 $7.99
Oh no! This item is currently out of stock.
Categories: Halloween/Scary
ReMIND Magazine -- Spooktacular

October 2014, Issue 6.10

We're counting down some of our favorite horror classics, 1960s monster movies and 1980s giggle-inducing horror flicks. I scream, you scream, we all scream for scream queen Jamie Lee Curtis, and the king of the silver scream, Vincent Price.