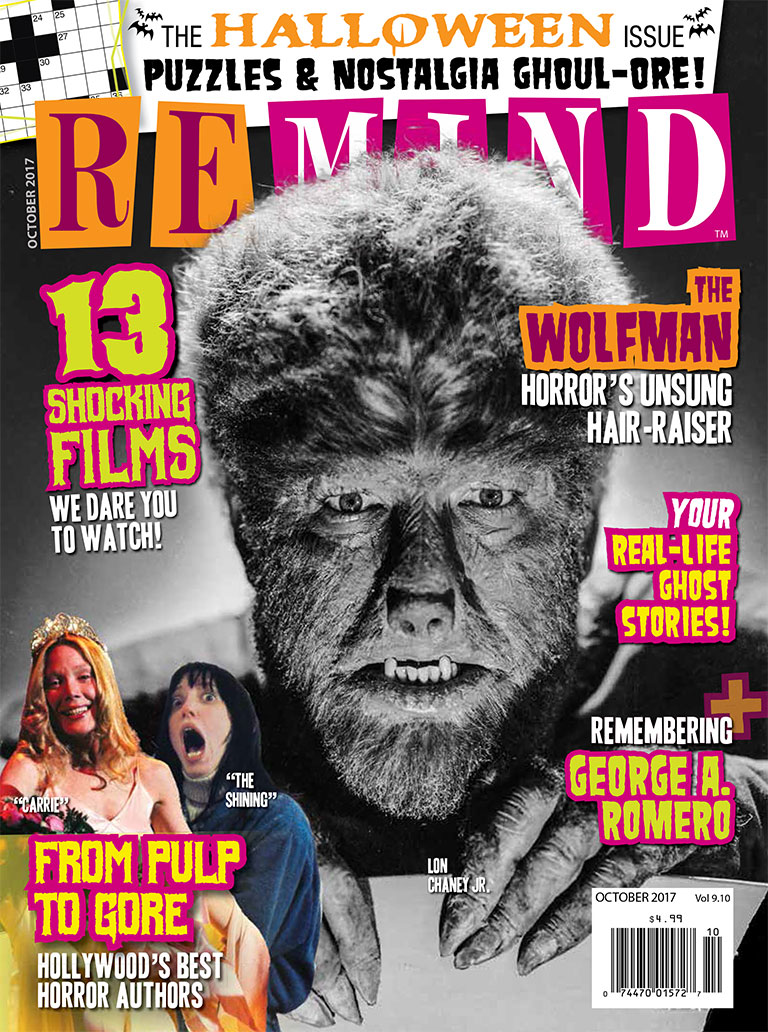 $7.99
Categories: Halloween/Scary, Hollywood
ReMIND Magazine -- Halloween


October 2017 9.10

Have a howling good time with this spooky issue dedicated to hair-raising horrors in TV and film. The Wolf Man's Lon Chaney Jr. graces our cover, and two glossy pages pay tribute to other werewolf works that packed a bite. Plus, we check in with Hitchcock ingenue Tippi Hedron and horror hottie Elvira.

Time Capsule: 1957

Looking to buy all of our Halloween issues? Use this link to bundle all 4 for a great price!