January 2019 - 1969 The Year Of Giant Steps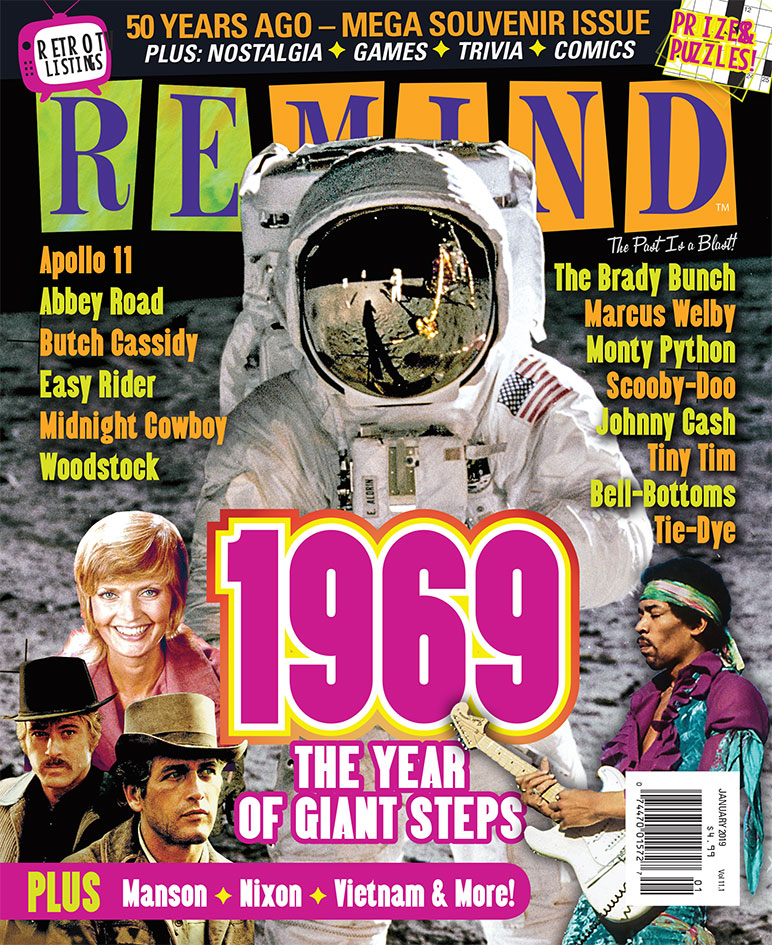 $7.99
Categories: Decades, Hollywood, Home & Family, Music
1969 - The Year of Giant Steps

January 2019 11.1


Blast off with a nostalgic look at one of the most influential years of the 20th century — 1969 — and relive the far-out excitement of the year, including Neil Armstrong and Woodstock. Remember the TV and movies that commanded our attention, and the songs that formed the soundtrack of that unforgettable year. Plus, catch up with Diahann Carroll, whose series Julia blazed a new television trail for women, and for people of color, during the 1968-69 season.

This issue makes a great keepsake or giveaway for 1969 class reunions! The articles will get your group remembering some of the events happening in the world while you were graduating. The puzzles are a fun way to pass the time in those brief bits of reunion downtime.

Put the phones away & connect! Our time capsule gives you those trivia answers - what won Best Picture, what was the price of a gallon of gas, how much was a stamp - while staying connected in the conversation.

Time Capsule:
1969